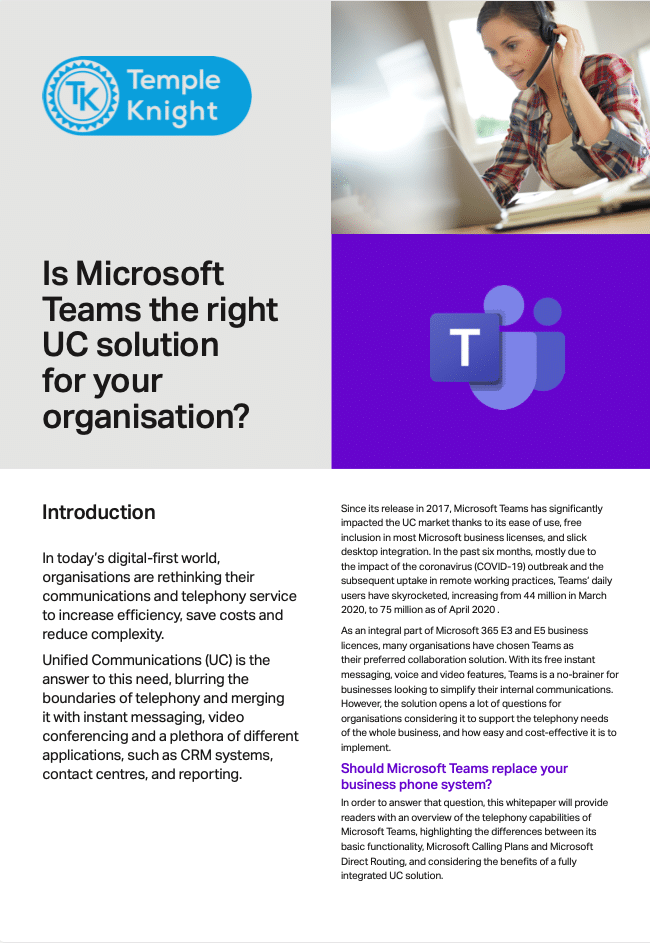 In today's digital-first world, organisations are rethinking their communications and telephony service to increase efficiency, save costs and reduce complexity. 
Unified Communications (UC) is the answer to this need, blurring the boundaries of telephony and merging it with instant messaging, video conferencing and a plethora of different applications, such as CRM systems, contact centres, and reporting.
Find out more by filling in your details below to download our white paper guide.