At Temple Knight we offer bespoke and flexible maintenance solutions for your office equipment.
In partnership with
Voice, mobile and connectivity products for all business sizes.
Consolidate your business communications onto a single platform. An easy-to-manage voice, video, messaging, and file sharing solution which gives you total flexibility and complete visibility.
A future-ready technology
A solution that changes with your business needs. Get new capabilities as they become available. A versatile choice made for enabling new integrations quickly.
Flexible and scalable
Upscale and downscale to meet business needs. The ability to make these changes in an instant will reduce costs, keep you prepared for busy periods and ensure you don't pay for more than you need.
Products:
Horizon Business Phone System
Horizon Collaborate
Horizon Contact
Microsoft Teams with Direct Routing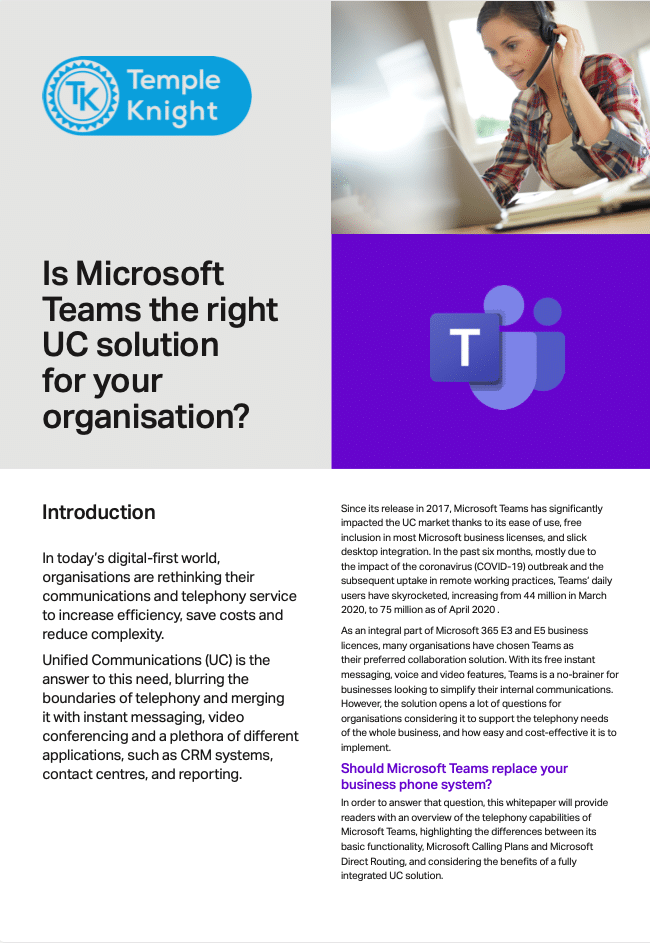 Is Microsoft Teams the right Solution for your organisation?
 In today's digital-first world, organisations are rethinking their communications and telephony service to increase efficiency, save costs and reduce complexity. 
Unified Communications (UC) is the answer to this need, blurring the boundaries of telephony and merging it with instant messaging, video conferencing and a plethora of different applications, such as CRM systems, contact centres, and reporting.
Speak to Simon to find out how Unified Communications can save you money
We can provide a solution bespoke to your company's requirements.
The benefits of getting your printer serviced after lockdown
With the UK in COVID-19 lockdown, many offices are closed and employees are working from home. This has left office...
A new Sales team for Temple Knight
Exciting news! We've recruited a whole new Temple Knight Sales team, which will bring 70 years of experience to the...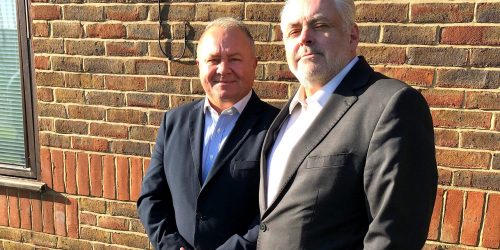 Say hello to Steven Connelly, our new Business Development Manager
Steven Connelly joins us at Temple Knight as Business Development Manager, working in Paul's new sales team. He grew up...